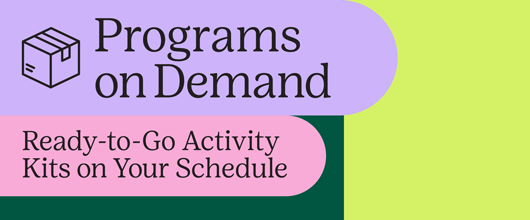 Programs on Demand
If you are a troop, group, family…or an independent Girl Scout-on-the-go, check out Programs on Demand! 
These affordable and ready-to-go kits are delivered to you and facilitated by you, giving girls a fun activity for a meeting or get-together.
Each kit contains a fun patch for every girl, supplies (some additional supplies required) and easy-to-follow instructions.
Order Programs on Demand by clicking the title below.
*NOTE: 2018-2019 Program on Demand Kits will be $6 per girl. New kits may be ordered now, but will not be available for shipping until October 1, 2018 and will be at the new $6 per girl price.