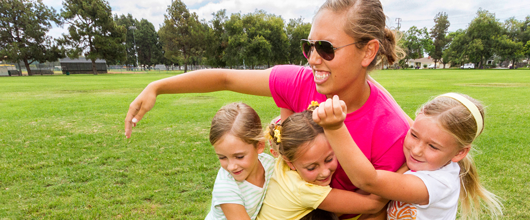 Volunteer Appreciation
Every day, Girl Scout volunteers help girls blossom into their true potential by providing experiences that allow them to pursue their interests, passions, causes and the leadership roles into which they can grow.
Thanks to our dedicated volunteers, girls are standing up, standing out and standing tall!
Take a moment to recognize the volunteers who mean a lot to you.

Show your attitude of gratitude:
Share stories at service unit or leader meetings
Plant a tree
Do a good deed or random act of kindness
Take a group picture of the girls for their leader
Submit a success story for our council magazine or your local newspaper
Create simple, handmade cards
Nominate someone for a Volunteer Award
Donate to Girl Scouts in their name
For more inspiration, visit Girl Scouts of the USA's website.