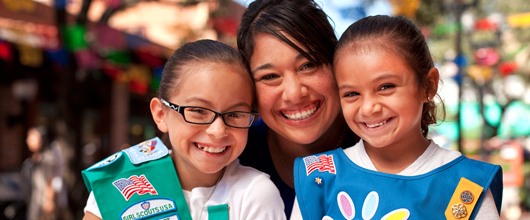 For Parents and Guardians
Who do you want the girl in your life to become?
You want her to be self-confident, strong and compassionate. To respect herself and others, make good decisions, be open to new challenges, and use her skills and talents to make her world a better place.

As a Girl Scout, your daughter will grow into her best self.
She'll become more focused, a better time manager and an effective team player.  
She'll grow in confidence.
 
And set the stage for a lifetime of achievement.
 
We look forward to having you and your daughter join us for this amazing leadership experience!