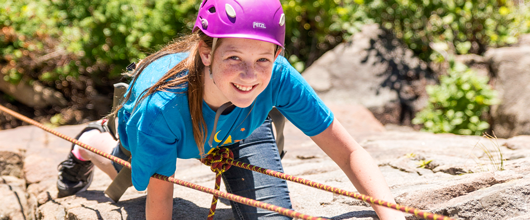 T'weens & Teens
Hey there, Cadettes, Seniors and Ambassadors, your Girl Scout journey just got great!
We have created many unique experiences for our elite "older girls." Programs and travel that become more adventurous, intriguing, focused and engaging, and opportunities you never imagined would present themselves.
Visit our program calendar to see what's in store for you next!  
We also encourage you to earn your Girl Scout Silver Award, Cadettes, and to absolutely "Go Gold" if you are in high school and want to challenge yourself by doing something awesome that really, really makes world a better place.  

Lead the way! Join the Girl Scout Advisory Group (GSAG) and you will have an impact on council programs and events. You can write for the Juliette Gazette, attend great parties at camp, be a key player in all things Girl Scouts and become instant friends with the most AWESOME girls. Get on board the GSAG train! Email or call 402.558.8189 or (toll free) 800.695.6690 and join today! 

YWE programs are unique experiences exclusively for high school girls, who are determined and driven to be AMAZING. Immerse yourself in workshops and activities that will heighten your self-exploration and help you gain more courage and confidence. Become a leader in your home, school or community – YWE will get you there!

Program Aide is a prestigious position. You will be a volunteer extraordinaire and have access to many opportunities. Council events, troop meetings and fun with Daisies and Brownies, who fondly look up to their older Sister Scouts. Prepare to sing, play, plan and rule the world (or maybe just a little corner of it).
Counselor-in-Training (CIT)
Take a Program Aide into the great outdoors and you've got Counselors-in-Training! With so many camps and programs across the state, you will become one-with-nature and make gobs of friends…some of the eight-legged variety. If you love being outside and helping make things run smoothly, we want you!