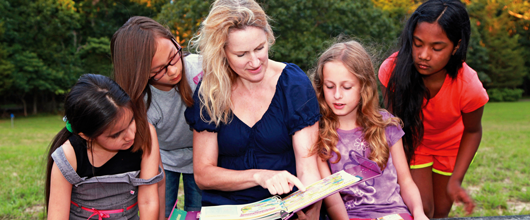 Support Materials
We've collected more materials that will be useful on your volunteer journey with Girl Scouts.
Information includes: Safety Activity Checkpoints, Volunteer Meeting News, our Brand Center and a place for "miscellaneous" materials, which is home to many excellent resources!  
Please also review and bookmark the following important pages! 
Explore our Volunteer Guide; it's your encyclopedia to Girl Scout volunteering.
And learn more about the three keys to the Girl Scout Leadership Experience – discovering, connecting and taking action – in Transforming Leadership.
Follow us on social media for up-to-date information about everything Girl Scouts!